It's funny how when you're abroad you find yourself way more open to new experiences and ideas. For instance, back home, if you invited me to buy tickets to swim public baths with a bunch of old dudes stuffed in speedos, I might politely decline and smirk inwardly. Lesson learned! I would have missed out on a fabulous experience!
After our long afternoon of pounding cobblestone at the castle in Buda, Chris and I made our way to the end of the M1 line to Szechenyi Baths. Nestled in Budapest's City Park, these baths aren't just rows of clawed porcelain tubs or murky well springs. This is a freakin' resort with all the amenities one could ask for!
Across the street from the zoo, you enter the grand grounds whereupon at the cashier's window you purchase your waterproof magnetic bracelet that grants you access to all the pools and spas as well as a few saunas.  Each pool varies in temperature with the hottest baths indoors with one very cold bath. The idea is that you start out in the moderately temperature bath and work your way up to the hottest bath and finish off with the freezing cold bath. If you know me, you know I skipped the cold one.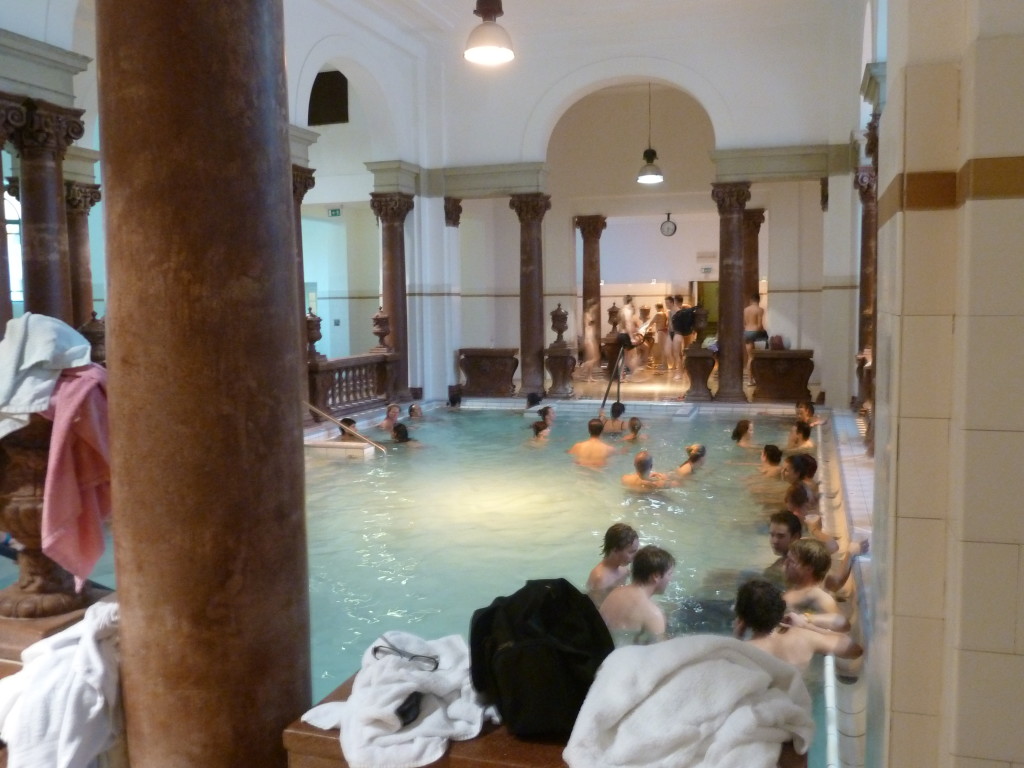 Outside there are three pools. The Relaxing pool which is quite warm and features a lovely fountain that sprays out into the pool to refresh swimmers. The middle pool which is strictly for lap swimmers (Columbia HOA just went nuts, huh?) and requires all guests to don an Esther Williams like swim cap, and the last pool is basically a night club in the water. Decked out with lights that change color and a swirl pool that propels swimmers in a circle with the help of powerful water jets installed in the wall, you can enjoy a hilariously intimate waterborne carousel with strangers while you are all barely dressed! Honestly, it was one of my favorite parts. After 9 pm, the dj sets up, the bars open and this place becomes one of the crusiest meat markets I've ever seen.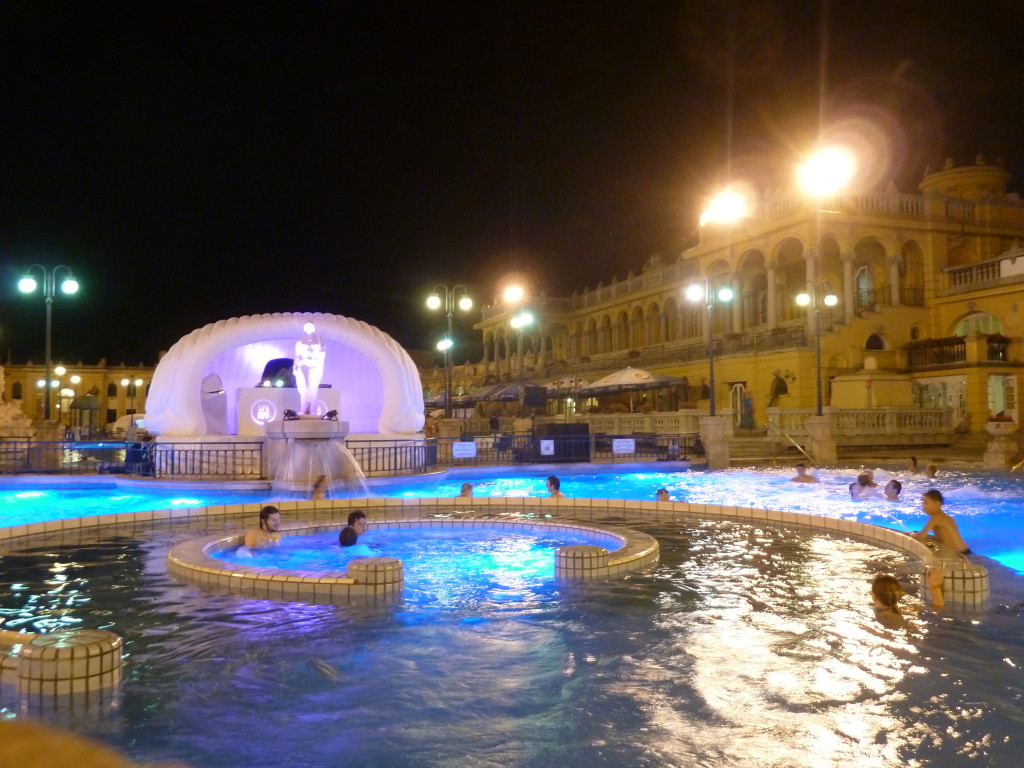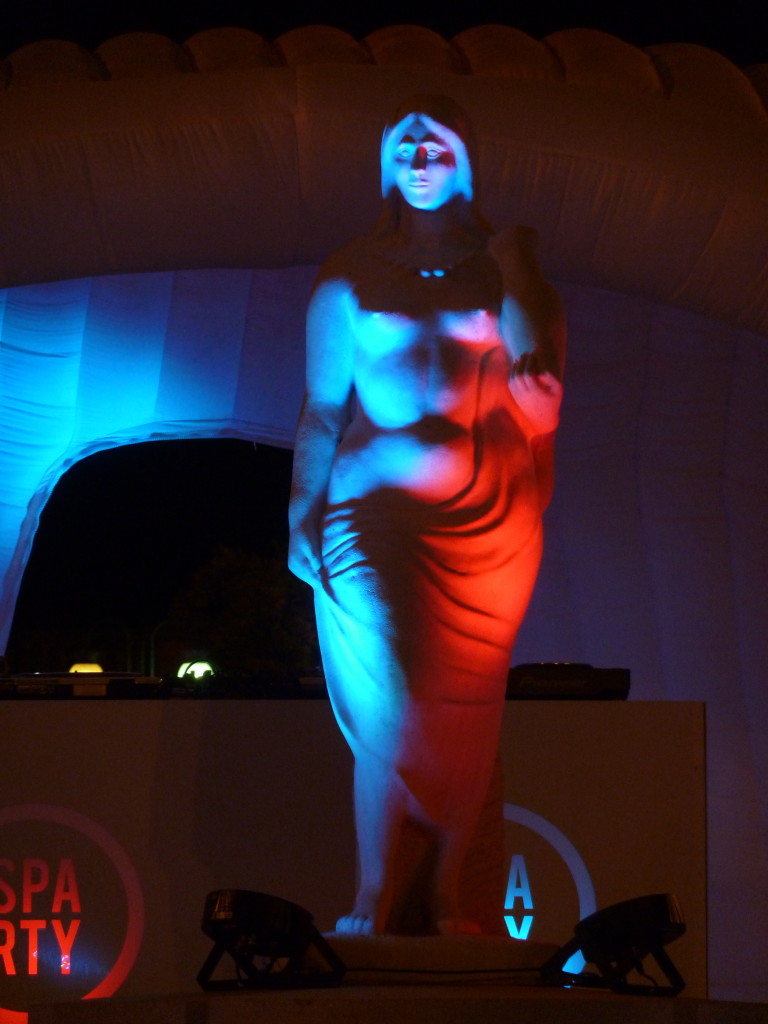 Meanwhile, back at the Relaxing Pool, we felt a bit more at home in this scene. To be honest, I didn't bring my club swim suit so I felt oddly under dressed. Also, I don't own a club swimsuit. My swimsuit came from JCrew so you can imagine how that work out.
And, if you still need entertainment and would like to work your mental muscles while relaxing, you can always challenge a local to a chess match.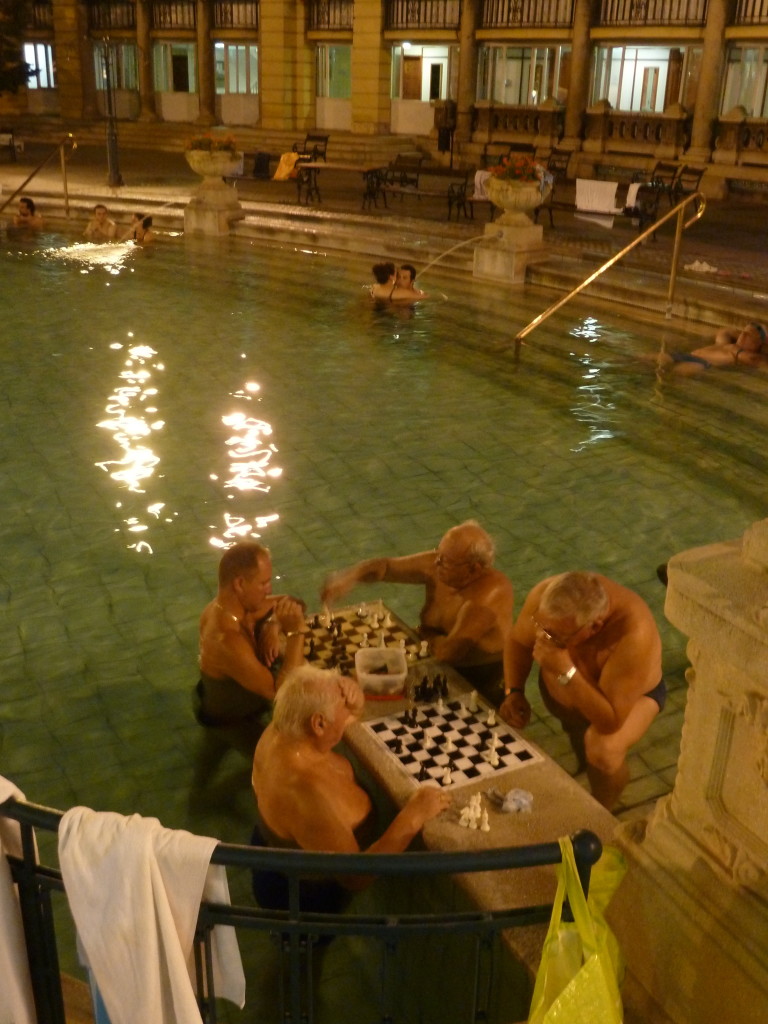 So, after three and half hours soaking in the mineral pools, it was time to get out and let our poor pores recalibrate to their natural state. Off to the hotel to change. However, the time had gotten away from us and most of the restaurants had closed their kitchens for the evening. So, we did what every American does in this situation be it here or at home: McDonald's. But not just any McDonald's! This particular restaurant was the first one to break through and establish itself behind the Iron Curtain! So, we felt better about our gastronomical choices once we decided that our dinner was more or less a historical landmark/experience.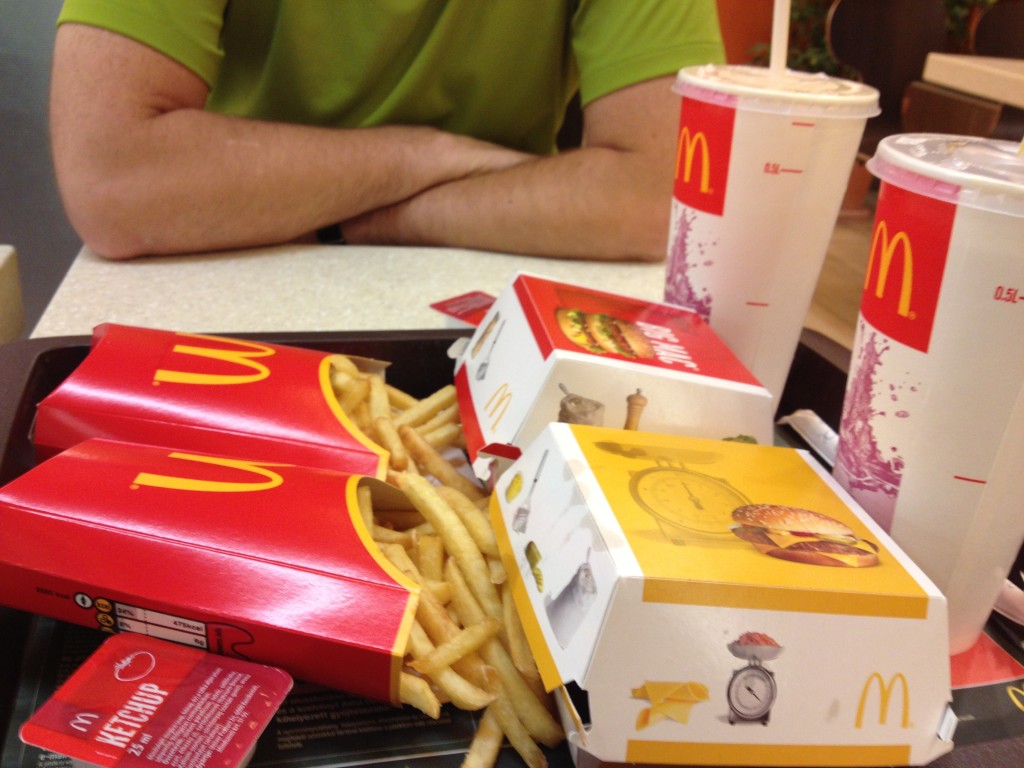 Really, you can't top a socialist happy meal so it was time to call it a day. Besides, we had a heavy day of cultural awareness ahead of us.